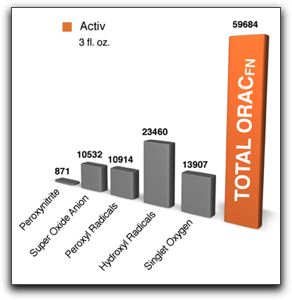 Brunswick Laboratories, the leaders in antioxidant testing, have been very busy measuring ORAC values of XO healthy chocolate. MXI, makers of XO, sent samples of the new 2010 formulations of each of their products. That's right; XO has made their antioxidant dark chocolate even healthier. MXI has been posting graphs showing the results as they have become available. You can see The Whole Story on our corporate website. Check out the results for for Activ in the picture above. What does this mean to a Punta Gorda dark chocolate aficionado? Or a Port Charlotte chocoholic? A Punta Gorda hot cocoa connoisseur? How about a North Port chocolate cookie monster? It means that if you replace your unhealthy chocolate with XO cold pressed dark  antioxidant chocolate,...
Read More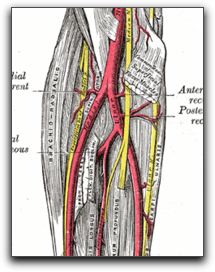 Hi, I am Punta Gorda XO blogger Lynette Henk. Today's post explores the link between CRP levels, inflammation and heart disease. What is CRP? CRP is a measure of C-reactive protein in the blood. You can get your CRP tested when you get your cholesterol measured. A high level of CRP tells you that inflammation is present in your body. The health dangers of inflammation are well established. If your blood vessels are inflamed, you may be at risk for heart disease. A high CRP level can occur even if no other heart disease risk factors are present. The Mayo Clinic has an article on this if you want to read more. What does this have to do with XO health chocolate? Antioxidants lower CRP levels, thereby reducing inflammation. The main ingredient in XO healthy...
Read More
MXI and the XO Chocolate Story for Punta Gorda are featured in Prosper Magazine this January. Watch this quick video to learn more: Prosper Magazine is a nationally distributed magazine focusing on home based business solutions, including the Punta Gorda MXI home business opportunity. The upcoming issue of Prosper Magazine is dedicated exclusively to MXI and XO Chocolate! This issue will be available in book stores and news stands beginning in January 2011 including Borders, Indigo Books and Music, and Barnes & Noble. Prosper is affirming third-party validation that the XO business opportunity is one of the hottest home business opportunities in the Punta Gorda market; selling healthy chocolate to millions of snack enthusiasts who are growing more concerned...
Read More
Are you tired of waiting for good things to happen to you? Like the perfect SW Florida career opportunity? Why don't you go out and make good things happen for yourself? With XO Healthy Chocolate, you can quickly build a lucrative Punta Gorda business selling a recession-proof product. Your hard work combined with XO's unique category-creating healthy chocolate is your recipe for prosperity in the SW Florida area. With XO weight-loss chocolate, you don't have to reinvent the wheel when you start up your own business. (And come to think about it, chocolate is as essential as the wheel–isn't it?) Ambitious people from all walks of life are creating wealth around the world as well as here in Punta Gorda and North Port with XO...
Read More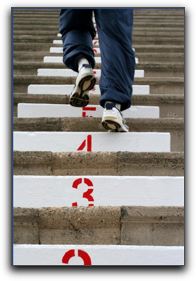 How do you feel about North Port MLMs? Does the term 'direct marketing' conjure up images of SW Florida friends pestering you to buy soap? Perhaps you have a positive view of Punta Gorda MLMs. Maybe you know several Punta Gorda direct marketers who are making a lucrative income selling quality products. I am entrepreneur Lynette Henk of Punta Gorda. Many of the Port Charlotte business owners in my XO business initially had a neutral or negative opinion of SW Florida network marketing companies. Why did they change their mind and join the North Port healthy chocolate revolution? They learned the truth about the XO antioxidant chocolate opportunity: XO dark chocolate enhances health and there is scientific evidence to prove it MXI corp has exclusive...
Read More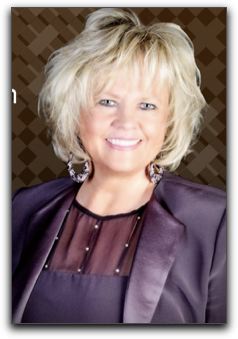 Jeanette Brooks, Founder and President of MXI Corp, and her family of entrepreneurs have turned their passion for chocolate into chocolate dreams with their development of XO, the healthy dark chocolate. XO is an High Antioxidant Company with High Antioxidant Products. The common threads woven throughout all of XO's products are: High antioxidant quantity, raw, unprocessed cacao and unique flavors (that prevent flavor fatigue). Jeanette's chocolate dreams are best experienced in two ways—first by health conscious choco-holics who want chocolate no matter what, and secondly, through MXI Corp, her direct selling company that offers a business opportunity to those who want to market the healthy antioxidant line of dark chocolates. Some 18 years...
Read More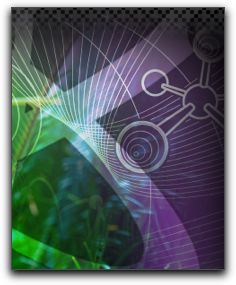 Welcome to the Power Team chocolate blog! I am entrepreneur Lynette Henk. My XO team is growing steadily as the healthy chocolate revolution gains steam in the SW Florida area. I started sharing XO antioxidant chocolate in May 2010. Since then, my mental and physical health has improved along with my income. You can read more about me at http://liveforchocolate.com. Why is my weight-loss chocolate business growing? It's simple – health and prosperity. Port Charlotte and Punta Gorda people are beginning to realize that they cannot eliminate chocolate from their diet. The chocolate lovers I speak with are passionate about their love affair with chocolate. As XO founder Jeanette Brooks often explains, "When you are depressed, you want chocolate,...
Read More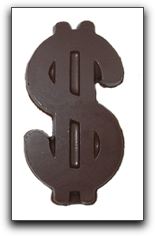 Many people in SW FLorida are considering starting their own home-based business. If you are in the process of researching your options, I urge you to consider becoming an independent XO healthy chocolate distributor. I am Lynette Henk, and I share XO health chocolate in SW Florida and the surrounding communities. It doesn't matter if you live in Punta Gorda, Port Charlotte, or North Port; XO is a hot seller all over the world. Perhaps you are not a die-hard Punta Gorda chocolate lover. What about your Port Charlotte friends and North Port colleagues? How many of them eat chocolate regularly? When you grocery shop at your local SW Florida market, do you ever visit the candy aisle? Have you noticed the amount of space devoted to chocolate? What about the...
Read More

Because Xocai healthy chocolate is quickly gaining popularity in Punta Gorda, many wanna-be healthy dark chocolate products are popping up. (This is yet another example of the fact that imitation is the sincerest form of flattery.) Some of the healthy chocolate companies trying to get in on the action tout 'high cocoa content'. So what's the deal with 'high cocoa content'? First off, high cocoa content does not necessarily guarantee a healthy SW Florida chocolate product. If that product also contains a considerable amount of saturated fats, refined sugar, wax, and preservatives, 'high cocoa content' can mean very little; you have to know your chocolate. Secondly, the cocoa powder used in virtually all chocolate products...
Read More