Lose Weight Look Fantastic and Feel Great! If you told me I could lose weight look fantastic and feel great by simply eating chocolate years ago, I would have told you that you were flat out crazy.  Thankfully a now dear friend shared with me the benefits of Healthy Dark Chocolate nearly seven years ago.  It is hard to believe that chocolate has improved my skin tone and helped me look younger and helped me lose weight but that is exactly what has happened with me.  I even sleep better. I really believe the key is the crazy amount of antioxidants and flavanols that are found in this patented unheated chocolate made from raw cacao.  This chocolate has no waxes, fillers, perservatives and processed sugars.  It is safe for diabetics, gluten free, vegetarian and low...
Read More
I know, I mostly talk about the health benefits of foods like cold pressed chocolate.  I felt it was important to share my super easy and affordable anti-aging secret.  The same company that makes the Xocai Healthy Chocolate product line also makes a Neuro-Cosmetic cacao based skincare for men and women.  No, they don't sell make-up, just products  with high antioxidant cacao which is what Real Chocolate is made from. To be honest, I am not one of those gals that takes the time to wear a lot of make-up.  I am in Southwest Florida and go for the natural, beachy look.  My focus has always been about looking natural, healthy and making sure you don't damage your skin from too much sun.  Nothing wrong with wearing more or less, just where I am at....
Read More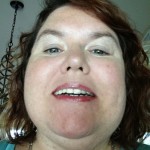 I am so excited to share with you this wonderful news from Dr. Gordon Pedersen, an anti-aging physician and expert when he was in Norway.  He talks about a dark chocolate skin care line called Xophoria and how it helps your skin and your mood.  I have been using the Xocai Xophoria anti-aging skin care cream for years and it is the best product I have ever used on my skin.  I have recently turned 50 and people still think I am in my early thirties.  I highly recommend you try it. I have sensitive skin and have many freckles.  As I aged, I started getting age spots on my hands and my face.  I was able to get rid of most of my age spots just by using Xophoria morning and night.  I also have the smoothest skin and I no longer see the laugh lines and crows feet that I...
Read More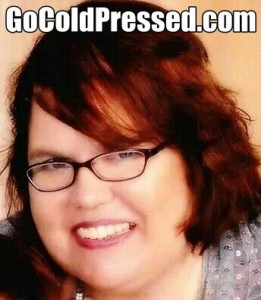 The word is ou about Xophoria anti-Aging Skincare including the Skin Care cream, Cleanser and Serumt!  More and more people are finding out about the exceptional results friends and family have experienced when using  United States based Xophoria Skin Care Line.  Wrinkles, fine lines, age spots and dry skin are issues  a large percentage of the population face as they age.   In fact, most of us have dealt with the results of aging as we reach middle age.  I will be 50 in a month and I can honestly say my skin has never looked better.  Many people think I am in my 30's and I just laugh.  I am thankful to have found a product that not only works but is a neurocosmetic. as well.  Having a skincare product made in the USA is important to me.  Having one...
Read More