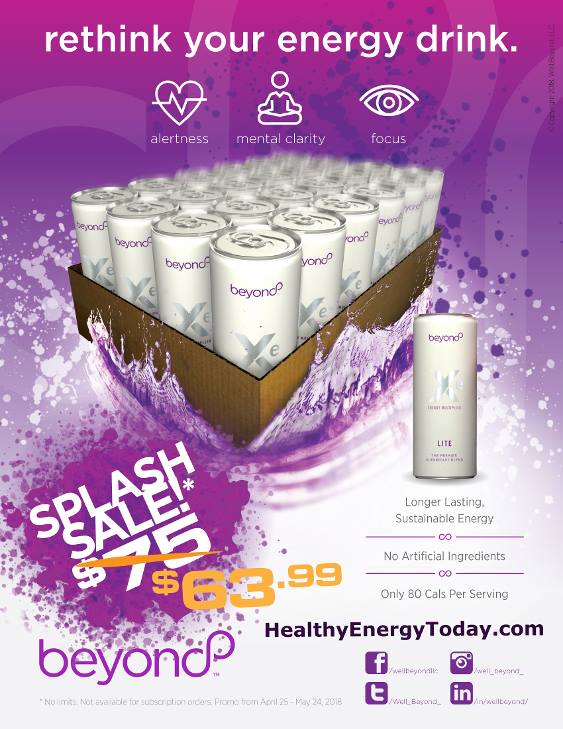 I am in LOVE!
I am in love with a new healthy alternative energy drink that tastes delicious and gives me longer lasting ENERGY, FOCUS and ALERTNESS. This 80 calorie Xe Lite energy drink is made with PalatinoseTM, a form of beet sugar that is known to BURN FAT! BENEO, the makers of this beet sugar confirm the weight loss properties. More details here. In recent research, "All sugars are not alike: Isomaltulose better than table sugar for type 2 diabetes patients" by Deutsches Zentrum fuer Diabetesforschung DZD, they mention how
"Like sucrose (table sugar), the natural disaccharide isomaltulose (PalatinoseTM) consists of glucose and fructose, but it is apparently more suitable for people with type 2 diabetes with regard to regulating blood glucose levels. The favorable metabolic effect of isomaltulose is due to the almost opposing release profiles of the gut hormones GLP-1 and GIP, a new study shows."

As a type 2 diabetic myself who has controlled my diabetes with beyond healthy chocolate with meals and a berberine supplement, being able to enjoy a healthy energy drink alternative that tastes delicious and helps me meet my health and diet goals is a win win.
Now is definitely the time to Rethink Your Energy Drink.
A new health and wellness company on the market in Utah has created the new Xe Lite energy drink. Well Beyond, the makers of beyond healthy chocolate and Xe Lite healthy energy drink have extended a great flash sale that is in effect now through Friday, May 4th 2018! Right now you can purchase this PalatinoseTM fat burn deliciousness in a can by the case for just $63.99 shipped plus tax!
That is an amazing price compared to the cost of other unhealthy energy drinks that are available on the market. I sincerely recommend you try this energy drink. You will appreciate the profile of the premier superfruit blend of beyond Xe LITE. Sale ends Friday, May 4th 2018 so HURRY!
Order yours today at HealthyEnergyToday.com or call us and we can help you place your order at (941) 216-5727.
If you would like to learn more about the Well Beyond health and wellness business opportunity, we are currently recruiting independent promoters who get paid to share the product line. Once you have tried the Xe Lite and healthy chocolates, you will see why entrepreneurs are quickly joining ranks and aligning with this company in anticipation of the earning potential. This is expected to be one of the best direct sales opportunities for 2018.
Reach out to Lynette Henk of Three Sons Marketing LLC with any questions.
Deutsches Zentrum fuer Diabetesforschung DZD. "All sugars are not alike: Isomaltulose better than table sugar for type 2 diabetes patients." ScienceDaily. ScienceDaily, 16 February 2016. .
Read More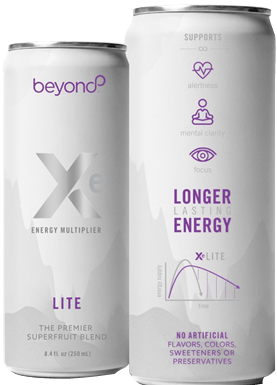 I have struggled with my weight my entire life. Even in middle school I can remember being one of the largest people, I was heavier, taller and all around bigger. Since weight has always been an issue, I have been on many, many diets. I have been on diets where I ate as little as 500 calories a day, the Atkins diet and pretty much every diet on the planet. What I found out was that dieting may give me short term results, long term I always ended up close to the same weight. I also found that when I did not eat much, and limited my calories, I was at great risk of breaking bones. In my lifetime I have broken 10 bones and learned the hard way that eating a healthy diet long term is more important than any short term weight loss diet.
Making changes that can last a lifetime are more beneficial. I have reversed my severe osteoporosis enjoying my Beyond Healthy Chocolate protein shake every morning and no longer diet like I did when I was younger. For me, eating healthy foods in moderation is key. And, of course Healthy Chocolate is one of the great foods that has changed my life. I did learn about a new healthy energy drink called Xe Lite that is just fantastic. Once I learned that the Palatinose™ in the Xe Lite has the ability to burn fat, I was sold. Since then I have personally been drinking 1-2 of these delicious healthy drinks every day. AND, I am noticing weight loss. 🙂 I thought I would share my fat burn energy hack and what Well Beyond has to say about their newest healthy drink. Read on below.
"Our body is programmed to store fat for times when food is not available, we build energy reserves. The main hormone responsible for fat storage is the insulin in our blood. Where high levels of insulin inhibit fat burning and promote fat storage, low levels enable the body to burn fat (as the inhibition is reduced).
As Palatinose™ induces a low blood glucose response, the body releases only a reduced amount of insulin. These lower insulin levels prompt our body to burn stored fat for energy production. Fat can be burned for energy supply.
In a study on overweight participants with insulin resistance, the consumption of meals containing Palatinose™ did not only result in lower daily insulin levels, it also showed an increase in fat burning by up to 18 %."
You can order a case of the Xe Lite for just $75 plus tax. Order HERE.

Any questions, visit us today at HealthyEnergyToday.com or call us at (941) 216-5727.
We are always here to help! When you order and choose subscription, you are eligible for free product every third month for the first year! No obligation but a great benefit for those who order monthly! Plus you are not going to want to run out of these energy drinks, in addition to the fat burn, these really do give you LONGER LASTING ENERGY!
Read More